Our company AFOI KIROMITI KAI SIA OE was established in 1984 and for 20 years it has been following a path of recognition and universal distinction in the field of VOLVO truck repairs.
In 1996 it was transferred to owned European standards facilities in Mandra, Attica. The facilities cover an area of 2500 sq.m and are equipped with the latest technology machinery and equipment.
The human resources of our company are made up of 28 craftsmen and craftsmen assistants and 7 employees for the other administrative facilities. All craftsmen are excellently trained with continuous attendance in seminars in Greece as well as abroad concerning the repair and update department in VOLVO trucks and are able to offer you high-quality services and cover your needs. Since 1998 our company operates having certified with ISO 9001 ensuring its customers excellent quality work result, faster support, and many benefits.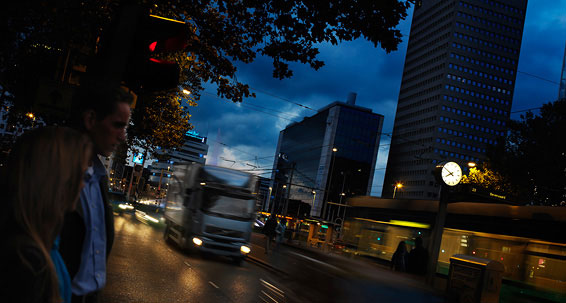 When you buy a Volvo truck, you don't only buy the truck, but also our commitment to:
Safe driving
Budget Transfer
Continuous functionality of the vehicle
That's why we use Genuine Volvo Spare Parts. Because only with Volvo Genuine Spare Parts we can support the truck and your transport needs.
For the same reason that you choose a Volvo commercial vehicle, you also choose genuine Volvo spare parts and therefore AFOI KIROMITI so as your truck is working properly, economically and continuously.
The company AFOI KIROMITI KAI SIA OE is Volvo's largest repairer in Greece with the largest availability of Genuine Volvo Spare Parts on the market (spare parts availability 94.9%, according to Volvo Parts Co. measurements). In this way it guarantees the availability of most spare parts that your Truck will need. As a member of Volvo's official repairer network, it guarantees the immediate ordering and delivery of your spare part.